Just because the country's economy has finally begun to recover does not mean that all of its citizens are recovering financially. There are still many people who are struggling to make ends meet for one reason or another. Financial troubles come in all shapes and sizes. There are individuals who haven't been able to secure employment for months and whose bills are beginning to pile up in a manner that they may never get out of debt. There are individuals who have secure jobs, but have encountered expensive medical bills and are now in extreme debt. If you are in dire financial straits, no matter what the reason may be, you may want to consider filing for bankruptcy; however, before doing so, you should be sure to look for bankruptcy attorney services for several reasons.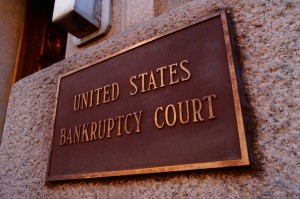 Know Your Options
There may be some options open to you that don't involve bankruptcy. A bankruptcy attorney will be able to take a closer look at your finances and debts with you and explore all of your options. If bankruptcy is the only option available, the attorney will be able to advice you on whether you should file for Chapter 7 bankruptcy or Chapter 13 bankruptcy.
Chapter 7 Bankruptcy – Chapter 7 bankruptcy is known as liquidation bankruptcy. Filing for Chapter 7 will wipe out all of your unsecured debts, which include credit card debts and medical bill debts. In order to qualify, you must have very little or no disposable income. Any property that you own that is not listed as being exempt will be sold in order to pay back your creditors.
Chapter 13 Bankruptcy – Chapter 13 bankruptcy is designed for individuals who have income and can at least repay a portion of their debts back through a repayment plan. No property will be liquidated in this case.
Receive Aid in the Process
While you can file for bankruptcy on your own, doing so can be an incredibly stressful process. Not only do you need to be aware of what the actual process of filing for bankruptcy entails, you need to be able to fill out all the necessary paperwork, and to do so correctly. Hiring a Miami bankruptcy attorney will ensure that the process goes smoothly and that all the paperwork is filled out correctly. There is also information that you may not be aware of. For example, you may list debts that are over 15 years old. An attorney will be familiar with the statute of limitations and will therefore be able to save you money on such debts. In addition to making sure everything is done right, you won't have to deal with the stress of the process, which you probably don't need during a time of financial difficulty. Bankruptcy attorneys will also make sure to guide you through the entire process, so that you know exactly what is going on and what you are doing.
Protect Yourself Against Creditors
Odds are if you are filing for bankruptcy you have had plenty of creditors call you in an attempt to obtain payments. Once you inform them that you have filed for bankruptcy, they are still allowed to call you. By hiring a bankruptcy attorney, they will have to go through his or her office instead. An attorney will also be able to call your creditors and make a much more successful attempt to stop their harassment.
For a free consultation with one of the professionals at Adams & Associates, P.A. call 1-888-724-9860. We can help you assess if a bankruptcy is right for you.